ToolKid tools distinguish themselves by their ergonomic design, their weight, and their size. They are easy-to-use tools, not too large or too heavy, and ergonomically 100% attuned to the physical abilities of children.
ToolKid products are designed with the child and from their perspective. By observing the issues children have to tackle when using regular tools, we came up with smart and ergonomic designs. In collaboration with TU Delft, the first prototypes were developed and successfully tested by children in after-school care.
And the results are amazing! Our tools take away all physical obstacles that may prevent a child from starting to create something.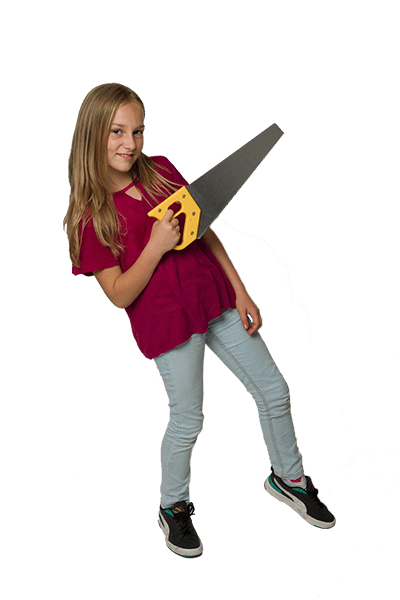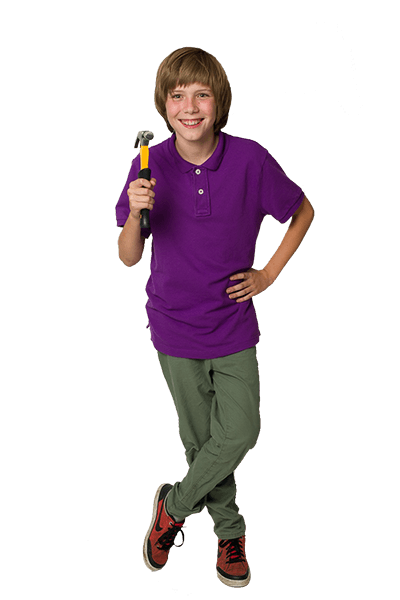 What about our innovative fretsaw clamp (1), for example, which doesn't get in the way when sawing.
Or our hand saws (2) with a pistol-grip handle to evenly distribute the pressure on the hand and to stimulate the right sawing position. Because when you hold the saw properly, the next step is self-evident!
A handle that instantly shows you how to hold the tool, like with the hammer (3).
Our ingenious nail holder (4) prevents children from hitting their fingers when hammering. When children use a hammer for the first time, they are scared to hit their fingers… and so they will hit their fingers! But when the nail is clamped in the nail holder, the child can focus entirely on the hammer and the nail without having to be afraid of missing the nail and hitting themselves.
Our saw guide (5) prevents other accidents: an ergonomic tool that teaches children how to saw straight and safely at their own pace. The hand that is not used stays at a safe distance from the saw.
4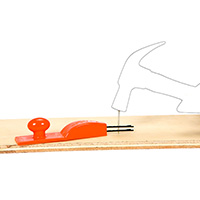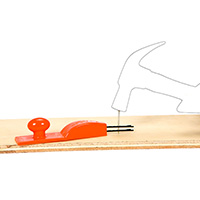 5