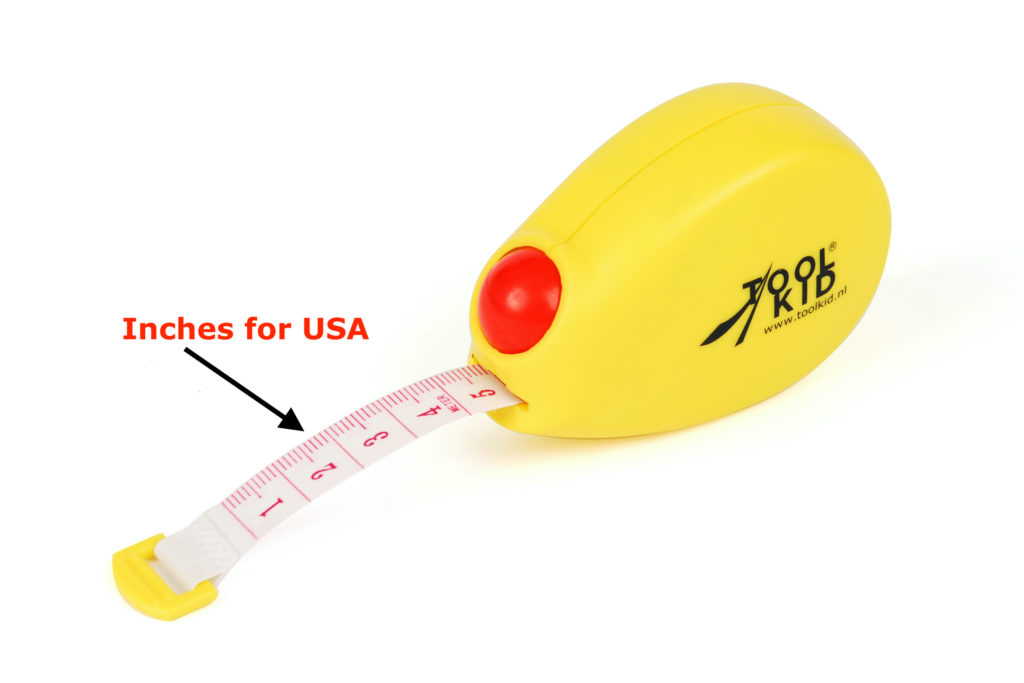 ToolKid measuringtape
Measuring tape with flexible tape ruler for measuring and marking
Learning how to measure while you play
Easy and safe
Sturdy, flexible measuring tape
---
Description
You use the measuring tape to measure the size of something or to mark the right size. While they work and play, children learn how to take measures. The measuring tape has a plastic casing with a rolling mechanism. For safety purposes, the (normally made of) steel tape ruler has been replaced by a sturdy, flexible tape to ensure that children don't cut their fingers when the tape is rolled back in.
Press the button to pull out or roll back the tape. The measuring tape is 60" long.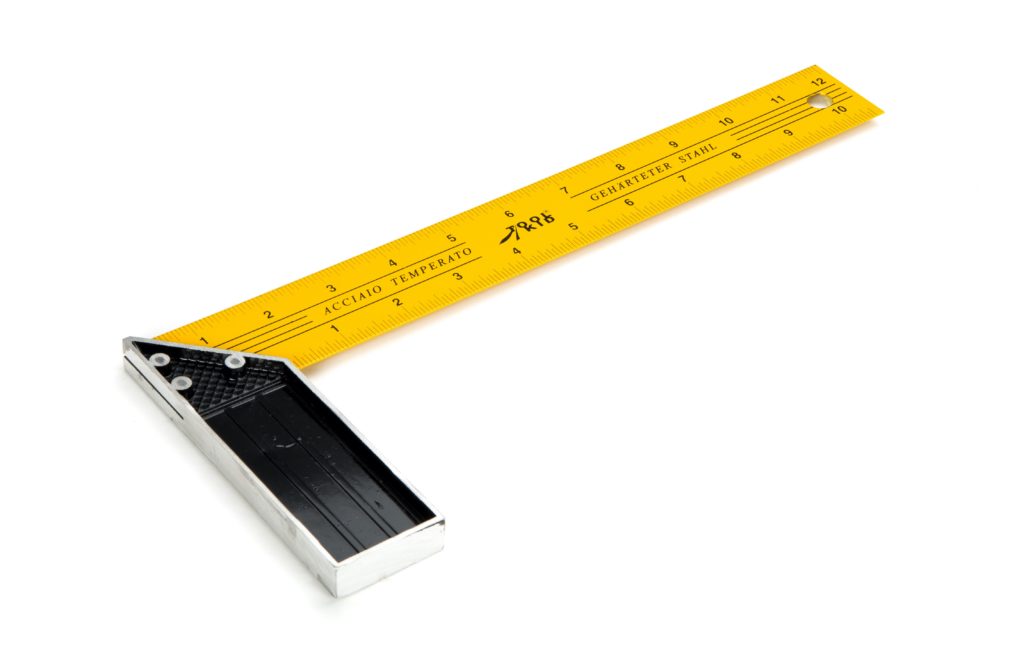 ToolKid carpenter's square
Carpenter's square for proper measuring
For measuring right angles
Marking perpendicular lines
Keeps its shape while using it
---
Description
The carpenter's square is used to measure and mark perpendicular lines, for instance, if you want to saw a plank or board at a right angle. You can also use it to check whether an angle is straight (90°). The carpenter's square is robust, sturdy and keeps its shape. The ruler is 12" long.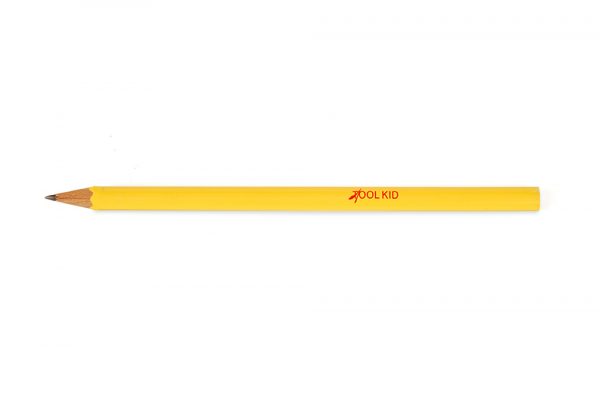 ToolKid carpenter's pencil
Carpenter's pencil for drawing and marking lines
Point that doesn't break easily
Pencil that doesn't roll away
Good grip
---
Description
The carpenter's pencil can be used to draw lines on the wood and mark measurements. The ToolKid carpenter's pencil is small in size but similar to the large red pencil that grown-ups use. The special flat and broad shape ensures that the pencil doesn't roll away when it lies on the worktop and it also makes the point sturdier and less easy to break. The pencil can be sharpened with a sharp knife by a grown-up.