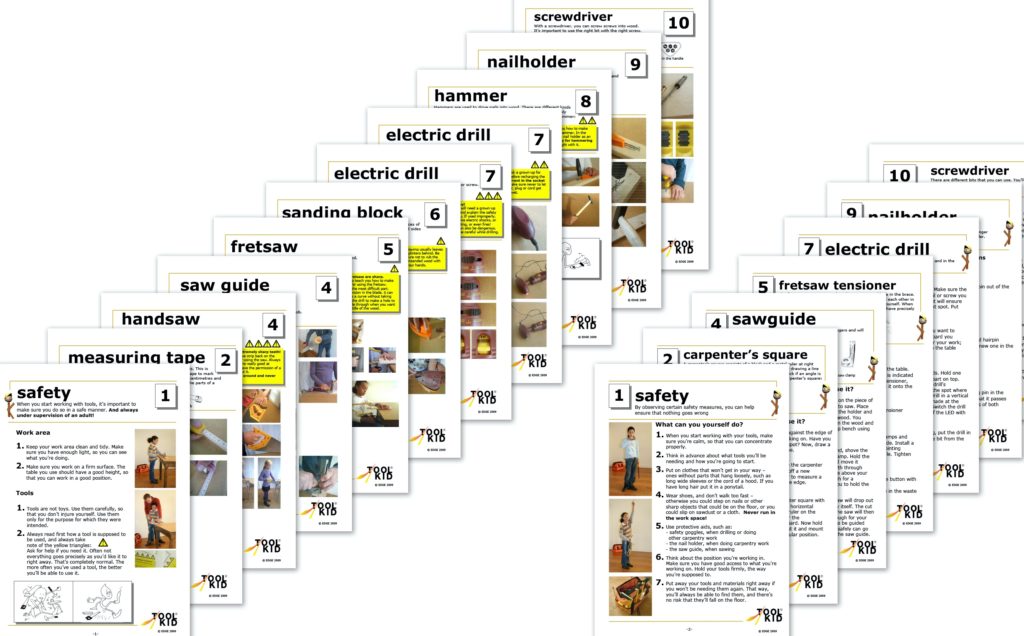 ToolKid user instructions for children (digital)
Instructions for children about how to use the tools
Clear explanations
Warning signs with safety instructions
Visually supported by pictures
---
Description
The user instructions are specially made for children so they can start using the ToolKid tools independently. The manual consists of pages attuned to the tool or the activity (such as measuring or hammering) in a logical order for woodworking activities. Each manual gives the child a clear explanation about the function of the tool and how it must be used. The design and layout is clear and organized: a large font; the text is visually supported by pictures; they include drawings of the different parts of the tool; have a comical cartoon to show how things should not be done; and when a tool is more difficult to handle or potentially dangerous, the card shows a warning sign and a yellow text box showing safety instructions or the indication that support or supervision by a grown-up is necessary.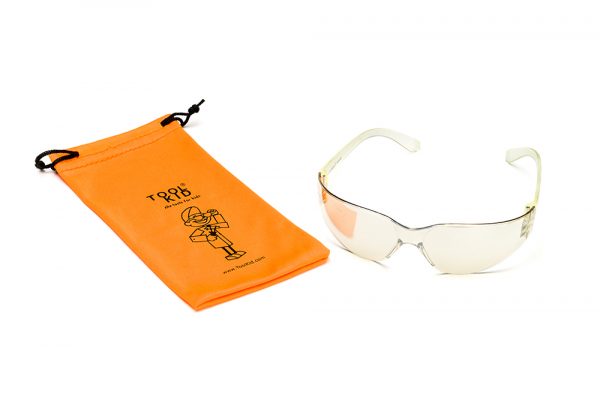 ToolKid safety goggles
Cool safety goggles that you never want to take off!
Comfortable fit
Lightweight
Hardened, scratch-free lenses
---
Description
The safety goggles are a huge hit with children. They don't just look cool, the ergonomic design and their light weight also make them fit perfectly. The goggles have hardened, scratch-free lenses and the slightly tinted, gold-colored lenses also provide an enhanced and tranquil vision as they protect against bright lights. But the most important aspect, of course, is that the goggles offer optimal protection against fine dust and metal particles.